Welcome to
Kevin's Garage
---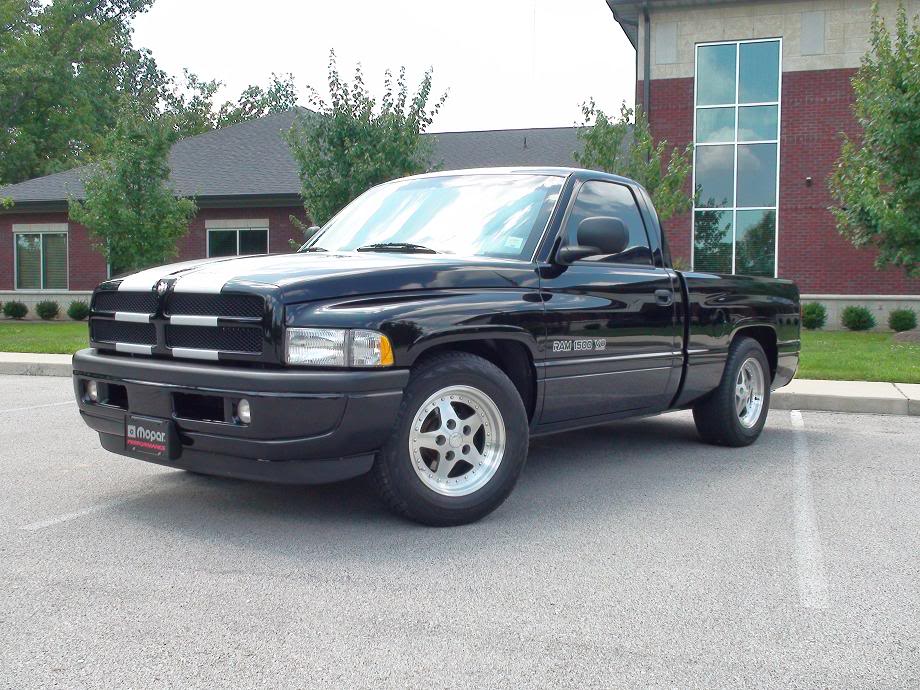 Here is Kevin's mint 1998 Dodge Ram SST
---
---
Kevin purchased his 1998 Dodge Ram SS/T brand new at Advantage Dodge in Murfreesboro, TN
on April 11, 1998. He had plans to lower it, supercharge it, and race it.
Lack of time and funds has prevented most of that. He finally lowered it 12 years later.
He did take it to the track back in 1998 and it ran two tire spinning 10.33's (1/8mile) in a row.
It has spent all but one year of its life garaged and only has around 57,500 miles as of 7/23/11
---
Modifications
---
K&N drop in air filter
Magnaflow catalytic converter
Belltech 3" lowering coils (#23754)
Belltech 4" lowering leafs (#5985)
Belltech Nitro Drop 2 shocks (Front #8004/Rear #8504)
Shortened factory antenna
---
---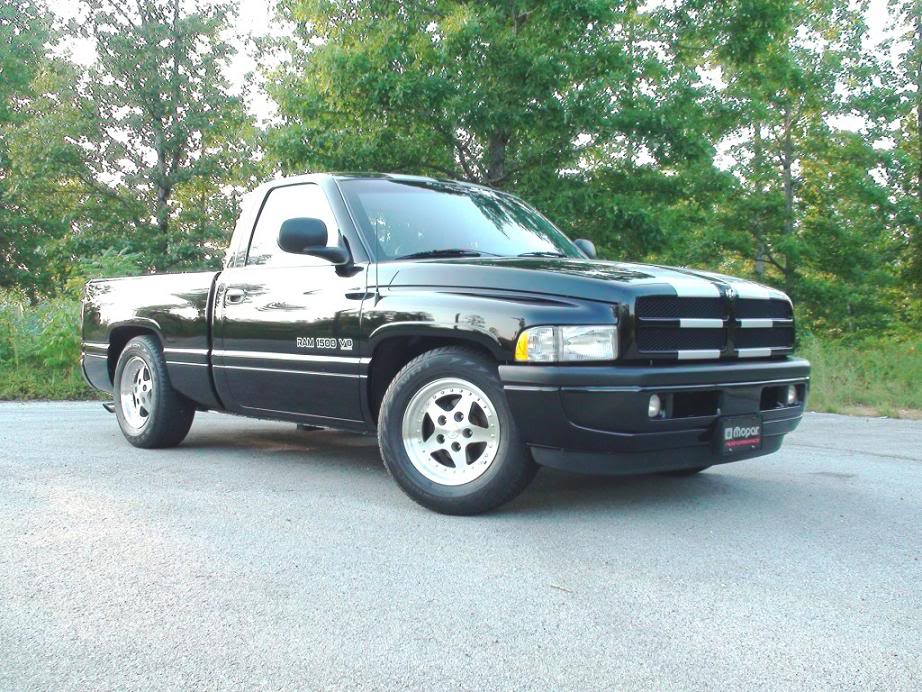 This is one great lookin SST, IMHO should of come from factory at this height
---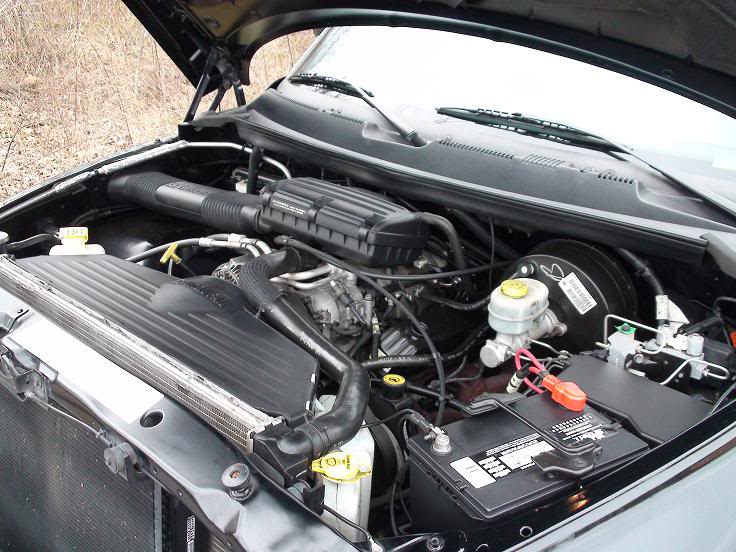 ---
---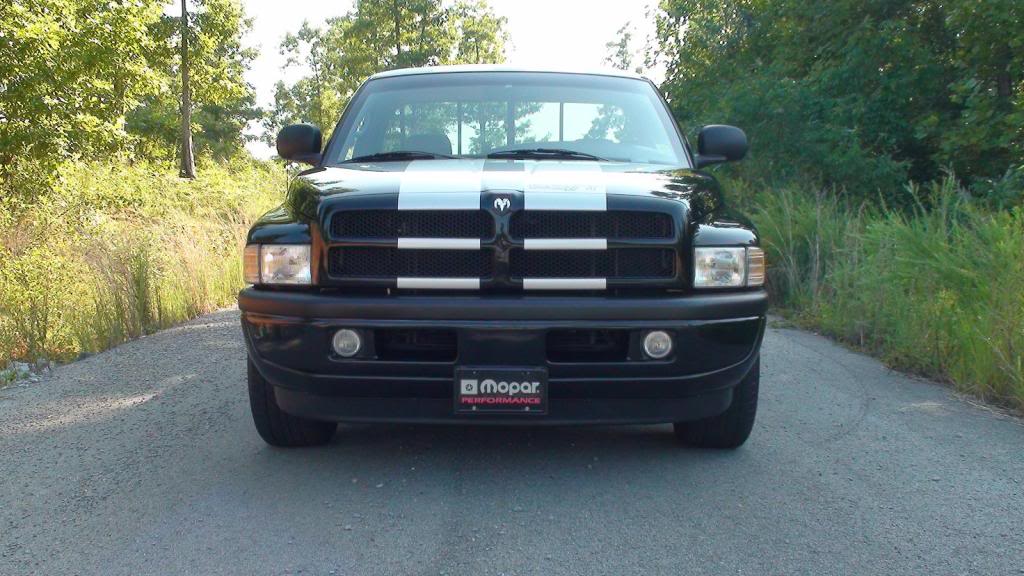 ---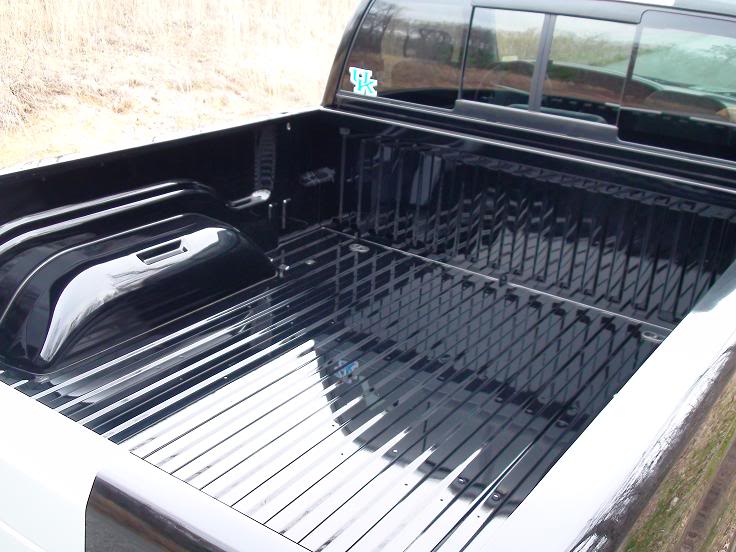 There is something you dont see often, even the bed is in factory condition
---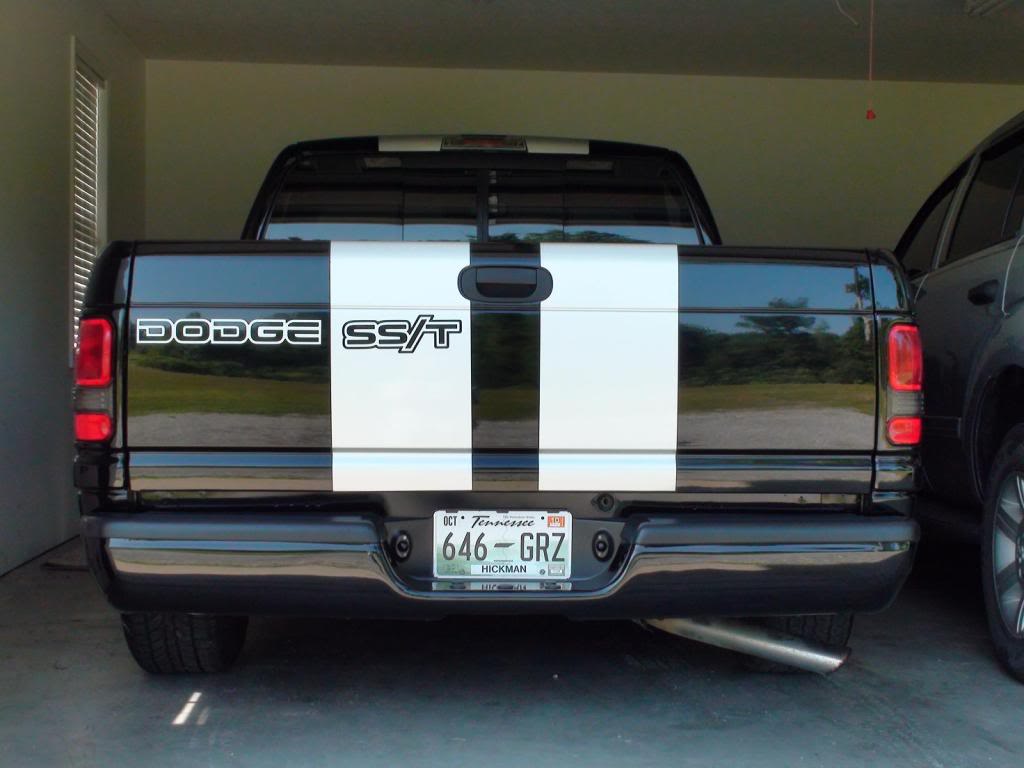 Pride of ownership is obvious, Kevin's SST looks perfect from every angle
---
Thanks for sharing your SST with us